Stump Removal in Greater Atlanta Area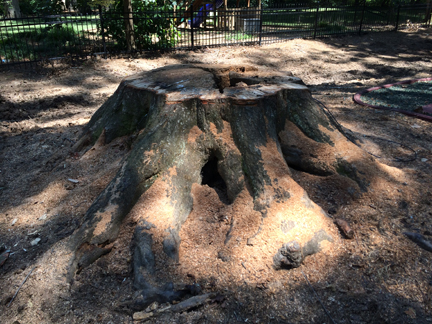 Free estimates, machine on site for immediate job completion.
$75.00 minimum Old stumps, fresh cut, or uprooted stumps no problem.
Approximately $2 per inch. Stumps are measured from the base of the stump at ground level.Pricing will vary depending upon accessibility, location, size, the number of stumps, chasing roots on ground level, or if the tree was uprooted leaving a root ball exposed
Mulch will remain on site. We will use a blower or rake to put the mulch back in the hole leaving your property as neat as possible. Mulch can be removed for an additional fee.
Proof of liability insurance ( $1 million policy ) and Workman's comp upon request.Generally, same day to next day service
Servicing greater Atlanta area If in doubt call 811 before you dig. This is a free service for all power, water, gas, phone and cable lines. They will come and mark the lines within 72 hrs. 
Machine Vermeer sc1152. Tire machine. Remote operated. Will not harm lawns. Machine can fit through 36 inch gates. Machine capabilities, can grind down to 36 inches below grade though a typical grind is 12 inches below ground level. The cutter wheel has a 6 foot sweep for larger stump removal. No stump stumps us.